Personal Members of Health Insights are individuals who represent major hospital and health systems and currently hold an executive level position in their organization.  Personal Membership is directly associated with employment.  Membership in this category is limited to 40 individuals and is by invitation only.  Personal Members are expected to attend all regularly scheduled conferences and actively participate in general meetings and Insight Sessions; an attendance policy is enforced.

Health Insights recognizes that calendar conflicts occur and therefore encourage Personal Members to send a proxy attendee to the conference when they are unable to attend.

Personal Members

Senior Members

Personal Members:

Health System Senior Executives

(Copyright 2009.  Health Insights  7946 Goodwood Boulevard, Baton Rouge, LA 70806  Ph: (225) 926-1100  Fax: (225) 923-0302

Health Insights  ~  By Members, For Members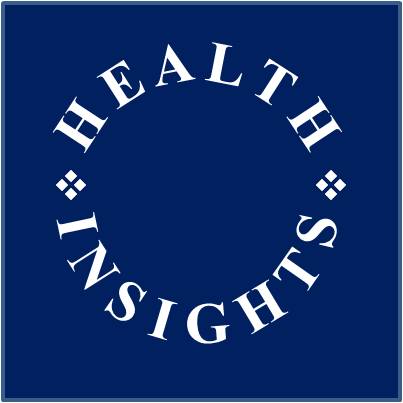 Doug Hawthorne

Former: Texas Health Resources

Tim Rice

Former: Cone Health

Joseph Swedish

Anthem, Inc.

Steven Arner

Carilion Clinic (VA)

Victoria Bayless

Anne Arundel Medical Center (MD)

Michele Chulick

Children's Health System (TX)

William Downey

Riverside Health System (VA)

James Elrod

Willis-Knighton (LA)

Teri Fontenot

Woman's Hospital (LA)

Michael Geheb, MD

Oakwood (MI)

Richard Gold

Promise Healthcare (FL)

Brian Grissler

Stamford Health (CT)

Douglas Hawthorne

Texas Health Resources (TX)

John Holland

LHP Hospital Group (TX)

Michelle Hood

Eastern Maine Health System (ME)

Elliott Joseph

Hartford Healthcare (CT)

Mike Louge

OhioHealth (OH)

Audrey Meyers

Valley Health System (NJ)

Bryan Mills

Community Health Network (IN)

David Nash

Thomas Jefferson University (PA)

Mark Neaman

NorthShore University HealthSystem (IL)

Phil Newbold

Memorial Health System (IN)

Michael Packnett

Parkview Health (IN)

Dennis Phillips

Carolinas Healthcare System (NC)

David Pitts

Pitts Management Assoc. (LA)

Stephen Ralph

Huntington Memorial (CA)

David Ramsey

Charleston Area Medical (WV)

Kenneth Raske

Greater NY Hospital Assoc. (NY)

Thomas Sadvary

Scottsdale Healthcare (AZ)

Dale Schumacher, MD

Rockburn Institute (MD)

Joseph Scopelliti, MD

Guthrie Health (PA)

Bruce Siegel, MD

America's Essential Hospitals (DC)

Knox Singleton

INOVA Health (VA)

Edgardo Tenreiro

Baton Rouge General (LA)

Carl Whitmer

IASIS Healthcare (TN)

John "Skip" Williams

SUNY Downstate (NY)

Stephen Williams

Norton Healthcare (KY)